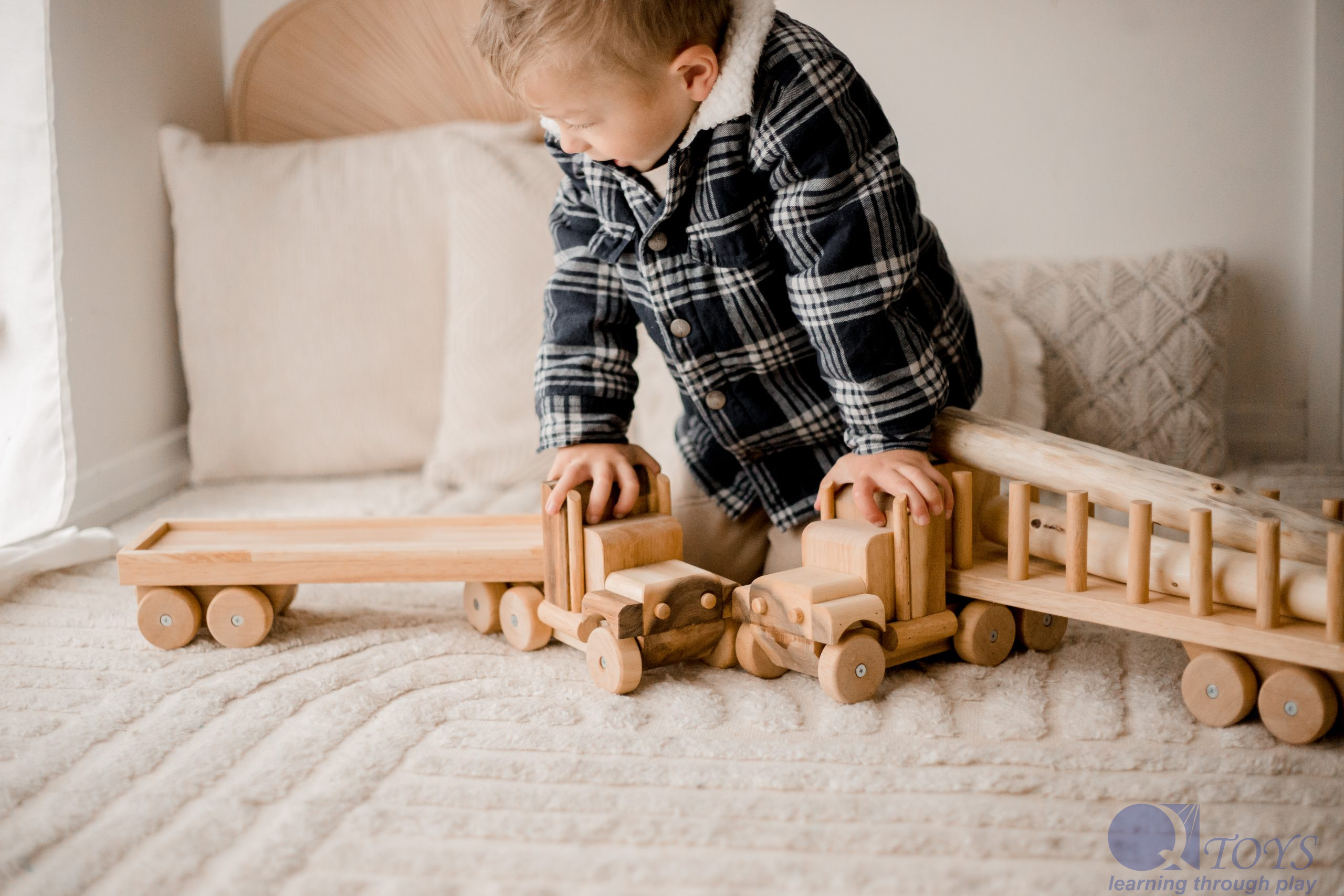 Quins Group is a Melbourne-based, Australian owned company which was established in 2005  in St Kilda. For over 15 years Quins Group has been designing and manufacturing Eco friendly products from educational toys, teaching equipment to children's furniture under the brand name Qtoys. Our products have been distributed  nationally and globally  in countries such as the USA, the UK, Singapore, Taiwan, Israel and the Phillipines.
OUR VISION, MISSION AND VALUE
We believe that children's mental and physical development should also happen outside of school in a fun, enjoyable way. That's why our products are designed in a way which allows kids to acquire skills and knowledge in a fun way. Our toys are designed to cover a wide spectrum from motor skills, color recognition  to logical thinking and  practical life skills. We are a strong believer in the importance of  the reasoning and critical thinking and  a self-learning attitude in this modern world full of uncertainty. Our toys also promote environmental awareness for young minds as it connects them to the nature and can provoke a curiosity of all things natural and beautiful.
QToys complies with the highest safety standards for toys. QToys is produced for the Australian market and strictly complies with Australian and New Zealand toy safety standards. Additionally, an increasing range of  QToys' products also have safety reports for  ASTM and EN 71 standards. This  means these toys have been tested by qualified testing organizations according to the American and European safety standards for toys. Please refer to our certificates page to view these certificates.
OUR PHILOSOPHY ABOUT EARLY LEARNING
The genesis of QToys is rooted in the vision of Dr. Quan Nguyen and Cathy Dang, M.Ed. Our aspiration is for QToys to serve as a play-based method of early childhood education, offering a compelling alternative to formal schooling.
Embedded within our logo, the letter "Q" encapsulates our early learning philosophy. The logo features a seagull embracing the globe, with the sun's radiant rays shining from behind her wings. Just like a seagull soaring freely, a child's imagination knows no bounds. Children's imaginations are potent forces, capable of transporting them to seashores of limitless possibilities! We firmly believe in the power of imagination as a means of learning. By nurturing your child's creativity, they can embark on a journey of discovery and growth. Learning becomes akin to the sun's rays, brightening their world and illuminating their future. At QToys, our mission is to assist you in cultivating your child's imagination.
Over the years, our design team has flourished, comprising artists, teachers, engineers, and industrial designers, all united by a passion for creating toys that facilitate learning through play. Our collective expertise and experiences enable us to seamlessly blend the educational value of toys, the joy of play, and the magic of childhood imagination with high-quality timber design.
At the core of QToys' products lies their educational value. Each design serves a specific educational function, purposefully designed to foster children's physical and mental development. Our commitment is to provide toys that not only captivate children's attention but also empower their growth and development, shaping a brighter and more fulfilled future for every child we touch.
OUR QUALITY
QToys takes immense pride in the exceptionally high-quality finishes of its products, achieved through the remarkable craftsmanship that constitutes eighty percent of our production process. Each item we create is a true work of art, ensuring long-lasting satisfaction for the children who delight in playing with our toys.
The individual handcrafting of every product bestows upon them a distinct and charming appeal. As a result, each toy possesses its own unique look, adding to the overall beauty and special features that set them apart. We firmly believe that the care and attention invested in the crafting of our toys elevate the playtime experience, making QToys' creations treasured and cherished by children and families alike.
We always put the safety of playing first in designing, developing and making QToys. Over 80% of our toys now use food color dye to ensure the highest safety standards for our little users. All of our toys are either finished with plant based oils ( linseed oil) or beeswax.
90% of QToys' products are made from natural plantation timber. Our job is to reveal and amplify the beauty of the nature and bring this beauty to life.
OUR FAIR TRADE PRACTICES
QToys' products are crafted by highly skilled craftsmen. QToys do not employ and exploit unskilled workers in production lines in poorly equipped factories as sometimes reported in the plastic toy industry. QToys ensure that highly skilled workers who work with us always get a fair deal. The factory that manufacture Qtoys offer jobs to disabled people who want to have a stable job to be independent. These workers are offered training and entitled to all benefits as any other workers in the factory.
OUR COMMITMENT TO FIGHTING CLIMATE CHANGE
Climate change is the greatest threat to human health, causing severe storms, rising sea levels and an increase in bush and forest fires. All these natural disasters are occurring more and more frequently due to climate change, which came to be a problem due to the amount of greenhouse gases being released and the amount of rainforests being cut down.
We believe in a simple solution: plant more trees, and use more timber products.
Trees absorb carbon dioxide to form timber and release oxygen into the atmosphere during photosynthesis.
Timber is therefore a natural storage of carbon dioxide until it burns or decays.
If we plant more trees, and use more timber products, we will keep carbon dioxide in the timber and out of the atmosphere to give our planet the time it needs to recover. Carbon dioxide can be stored in wooden products and furniture for about 30 years until it decomposes or is burnt.
QToys' products are made from plantation timber of rubber and acacia trees. Plantation rubber trees are taped for natural latex, which still supplies one quarter of rubber used in our modern world. Old plantation rubber trees are cleared to grow the young ones. Acacia trees are planted by farmers in Vietnam to prevent soil erosion and to supply the paper industry.
We recycle plantation rubber and acacia wood into our products. Plantation timber gives Q Toys the natural beauty of wood patterns, while leaving unharmed natural forests.
We also love Bamboo, which has been long famous for its sustanability. QToys bamboo ranges are perfect for indoor and outdoor play.
If we all work together, we can stop climate change and provide a better future for our children and the generations to come.