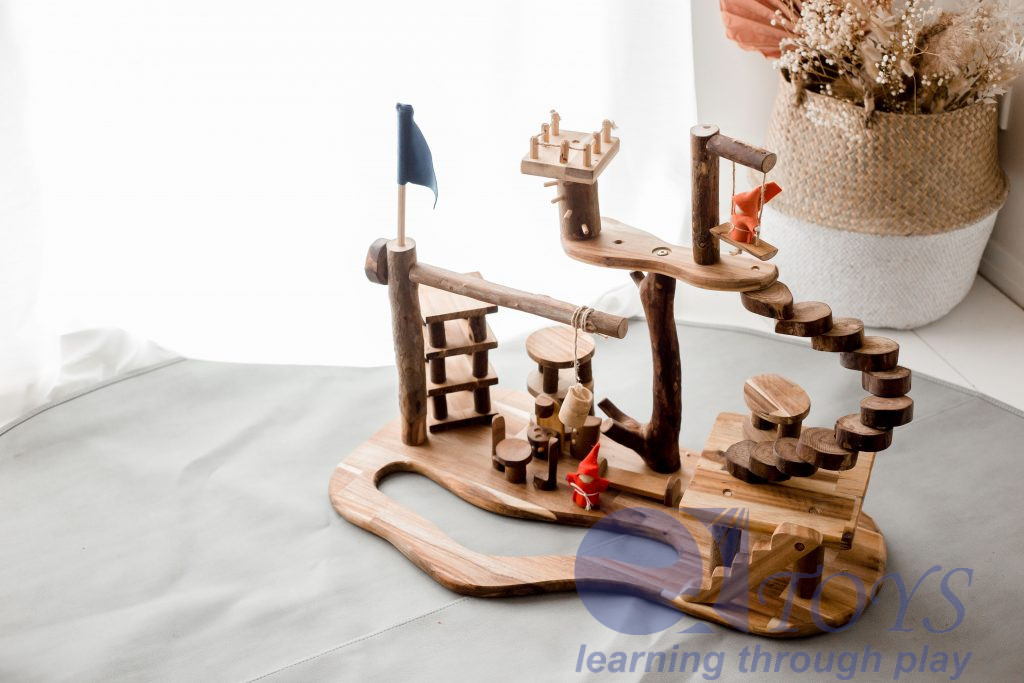 How good is small world play? Using all your bits and bobs and one incredible @qtoysaustralia tree house to create a world one can only dream about!
Yes, this is a treehouse deep in the jungle with a giraffe that lives inside and a lion that is the family's cuddly pet. Yes,there is a magical road that wraps around it where trains and buses and cars all drive on the one path and can take you where ever you are wishing to go.

Yes, this was our fantasy world we built today – isn't it neat?
The best part about it? – it reminds us that imagination is more important than knowledge. This little guy doesn't know that in reality we don't keep lions as pets and cars normally drive on the road rather than a train track, but it doesn't matter because when children pretend they are stretching their minds and trying on new roles, feelings and ideas.
This is why open ended toys that promote unstructured exploration will always be favoured in our home.
For if you don't build castles in the air, you won't build anything on the ground. – Victor Hugo
Blog by Brittany